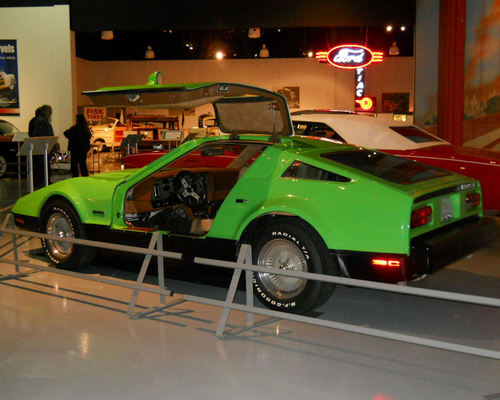 AACA Museum, Hershey, Pennsylvania. Bricklin SV-1 VIN 367. Very rare Safety Green 4 Speed.
All photos of Bricklin SV-1 VIN 367 are courtesy of Wendy at: www.roadsidewonders.net
Note: VIN 367 was sold at auction on 9/27/2018 for a reported $23,500.
Someone got a great deal, on an extremely rare Bricklin type, at essentially a giveaway price.